ASHLEY COOKE TO MAKE NATIONAL TELEVISION DEBUT ON ABC'S "THE BACHELORETTE"
November 17, 2022
COOKE IS JOINED BY BRETT YOUNG TO PERFORM THEIR "TENDER, ROMANTIC BALLAD" (BILLBOARD) "NEVER TIL NOW" ON THE HIT ROMANCE REALITY SERIES AIRING MONDAY, JULY 18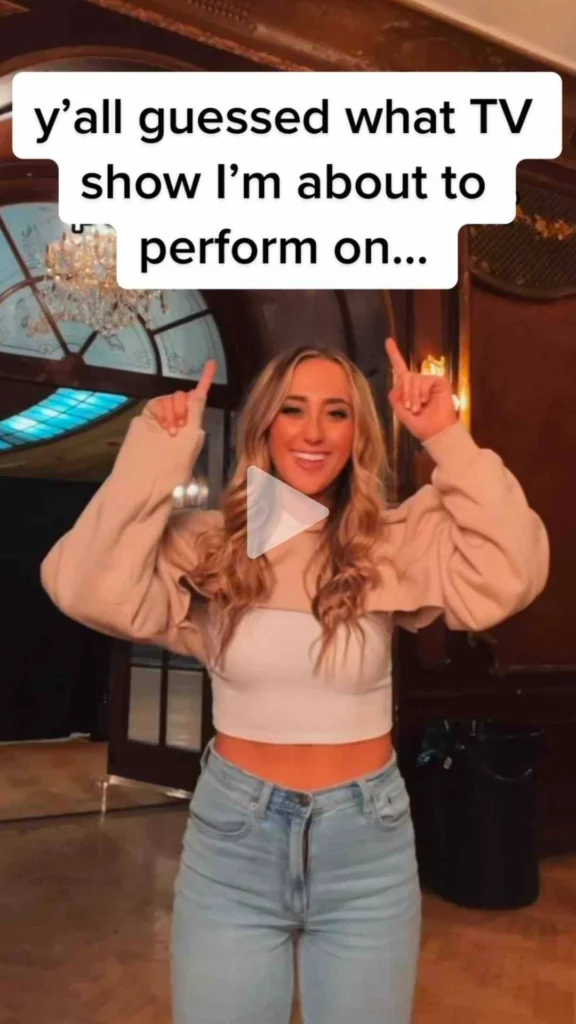 NASHVILLE, TENN. – Rising country artist Ashley Cooke revealed she will make her national television debut on ABC's "The Bachelorette." Cooke went to TikTok to share the news to her stout social media following of over 1M fans. The episode will feature an intimate performance of Cooke and Brett Young's "swirling" (MusicRow) love song "Never Til Now" on episode two with the newest Bachelorettes, Rachel Recchia and Gabby Windey. This episode of "The Bachelorette," currently in its 19th season, is scheduled to air Monday, July 18, at 8/7c, on ABC.
After showing unwavering support of each other through a devastating dual breakup in the season 26 finale of "The Bachelor," fan favorites and fierce women Rachel Recchia and Gabby Windey stand by each other's side once again as they set out on a journey to find love.
"Getting to make my TV debut is unbelievably exciting in general…but especially getting to debut on "The Bachelorette!" It was so fun to get to marry the two worlds of TV and music and to do it all with my friend and duet partner, Brett Young," shares Cooke. "It's been incredible to see how my song "Never Til Now" has resonated with so many people in every phase of love whether they've found their person or they're manifesting it through these lyrics. It's an honor to get to be the voice behind the story and to get to be a small part of Rachel and Gabby's journey to finding love."
The first half of 2022 has proven to be Cooke's biggest year yet, kicking off with Spotify tapping her as a Hot Country Artist to Watch and signing her first record deal with Big Loud Records / Back Blocks Music With "Never Til Now" climbing at Country radio, critical acclaim of the swoon-worthy duet continues to pour in. Billboard taps the track that topped SiriusXM The Highway's Hot 30 Weekend Countdown as a "tender, romantic ballad," while CMT declares Cooke is destined for a "bright future ahead in the Country music genre." "Listen and believe," MusicRow praises.
The "social media sensation turned Country music artist" (CMT) took her talents to the road this summer touring across the country with Cole Swindell, Jordan Davis, and collaborator Brett Young. Stopping at some of the Summer's most anticipated fairs and festivals before the season winds down, Cooke gears up to head back out on Swindell's Back Down To The Bar Tour as direct support this fall.